Posted by NavePoint on May 21st 2021
Cable ties were invented by an engineer at Thomas & Betts in 1958. They were originally marketed under the name Ty-Rap. Today, we call cable ties by many different names including zip tie, wire tie, zipper tie, wire wrap, hose tie, rat belt, and mouse belt. Here are three things you need to know about cable ties.
Strength
Most cables are made from Nylon. They can come in different lengths, colors, and widths. Typically, wider cable ties should have higher tensile strength. At NavePoint, the UL approved Nylon 66 have the following tensile strengths: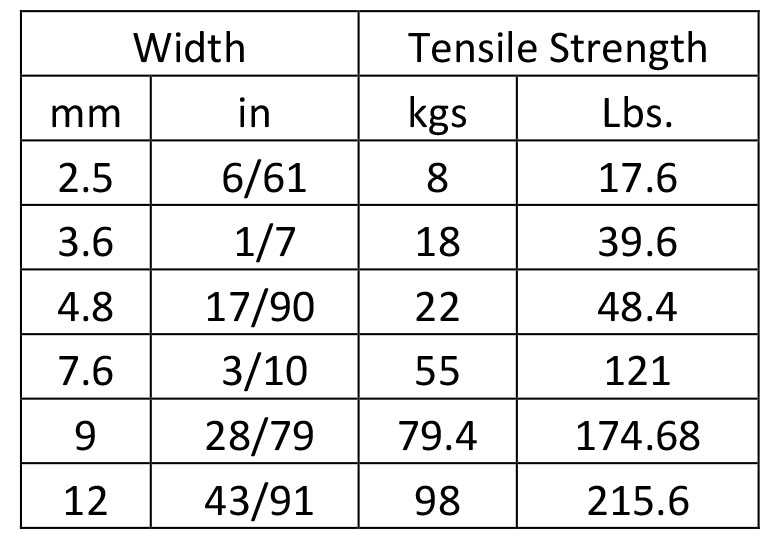 The operating temperature for Nylon 66 is usually between -35°C and 85°C or -31°F and 185°F with good UV resistance.
If you need higher tensile strengths, you can consider stainless steel cable ties: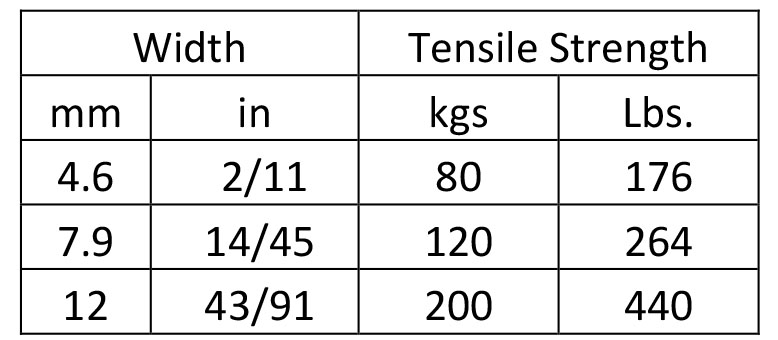 Depending on the supplier, stainless steel cable ties can be made from 201 SS, 304 SS, or 316 SS. Each type of stainless steel material has different mechanical and chemical properties, but they typically have high acid resistance and high corrosion resistance. This makes them a good option for industrial applications such as shipping, power plant equipment, bridge, electricity infrastructure, and oil pipelines.
Reusability
If you cut the cable tie at the segment before the tie passes through the self-locking mechanism, you can save most of the remaining cable tie length and use it for a different application next time. Otherwise, you can buy releasable cable ties where they work like releasing an ethernet cable from an ethernet jack. Press down on the top of the connector or the self-locking mechanism to release the lock. Releasable cable ties typically have less tensile strength compared to regular self-locking cable ties:

Specialty Cable Ties
There are MANY types of specialty cable ties. Below are some examples:
Food-grade cable ties
Identification cable ties
Inline cable ties
Ladder style cable ties
LigaTie cable ties
Parallel entry cable ties
Pull-tight seals
Steggel ties
Tear-off cable ties
Tefzel cable ties
The most interesting specialty cable tie is the LigaTie cable ties. LigaTie is an absorbable medical device for use in soft tissue surgery. It is a cable tie for our organs that our body can absorb.
Summary
While most of us are only familiar with nylon cable ties, it is good to know that the cable tie industry is not only colorful but there are some interesting designs and developments in the industry. Other than talking about the tensile strength of cable ties, I chose to discuss the reusability of cable ties because neither nylon nor stainless steel is biodegradable. From my experience, stainless steel cable ties are not often recycled. Therefore, reusing the materials we have in our possession is our best way to minimize waste and to protect our beautiful planet. However, if you need to purchase cable ties, check out NavePoint's growing collection here or talk to NavePoint's sales team for more information!
Contact NavePoint's sales or customer service team at 888-505-1363 to learn more about how we may be able to help with your specific needs!
Copyright © 2021 Infinite Electronics International, Inc. All Rights Reserved.